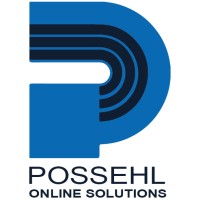 This semester has flown by, I can't believe it's already the end of the semester and that summer is near. With the projecting wrapping up, I have started reflecting on my time in this program and what it was like working with our client Possehl Online Solutions. This program has been a wonderful addition to my time at Pitt as I have learned new skills, new things about myself, and how to better work in a team. The virtual environment has also added a new element that has challenged us all in work/life productivity. Working on this project with my group was a nice experience as I got to meet new people and learn new things from each one of them as well as our clients. Meeting and working with our clients was fascinating as I was able to research new companies and sectors that I may have never come across otherwise. The ICP program is a great way for any student to get real-world experience and develop skills in real scenarios, it has really helped me prepare for working with clients and meeting their demands.
Key lessons I learned throughout this project include always keeping the client in the loop, asking the right questions, and communicating effectively. Since this project was completely virtual it was very important for all of us to keep both our clients and ourselves informed on what each other was working on and researching. Our group decided to break down the project into smaller pairs and sections, which meant all of us researched and were in charge of different things. We had to make sure we all communicated our parts with one another, which would allow us to relay the information better to our client. Our client would then get updates about where we were in the project in terms of research, which allowed us to manage their expectations for the final presentation. In order to get the right information we all had to narrow down our research and from there ask the right questions from our clients to focus on their needs. Asking the right questions helped keep us on track and make sure we are clear in the expectations and requirements for our team. In order to do that we all had to communicate effectively with one another in order to ensure we were all on the same page and finding the best information. These were all key lessons I had to learn in order to succeed in this project.
Good relationships were key in working towards deliverables, we all had to be on the same page and willing to help one another to reach the same goal. Everyone in my group was nice and open to helping one another, we really helped one another fill in the gaps and ensure the project was the best it could be. Pitt has a great relationship with the University of Augsburg, Katarina and Michael were very welcoming and helped us navigate this project with their feedback/suggestions. Continuing this project has strengthened Pitt's relationship with the University of Augsburg as it shows our willingness to continue the relationship and our eagerness to learn from them. For future interviews, this project is a great example of flexibility and communication. Our group had to alter our deliverables multiple times throughout this project as we continued to meet our clients and understand their needs. This was due to communication issues in understanding the direction of the project and what the clients' needs/wants from us. This led to our group pivoting many times and asking questions to ensure we were on the same page as our clients. This can show future employers my adaptability, communication evolution, and willingness to adjust in accordance to feedback.
The three most important things that future groups need to know are to plan ahead, ask questions, and be confident. In order to be prepared plan ahead, learn more about the project, clients, and what is expected from the group. This cuts out surprises and creates a general understanding of what is expected of you for the duration of the project. If there is any uncertainty, ask questions, it is better to have clarity than to deliver the wrong thing. Not being clear leads to wasted time and frustration amongst the group. The clients and leaders are very willing to help the group, everyone wants to see the group succeed. In order to succeed, as the saying goes: fake it until you make it. Being confident or at least pretending until you actually are is the best way to go about this project. No one will have all the answers, there is a huge learning curve and you will be learning something new every day. But overall, just have fun and be a sponge which will allow you to learn new things from everyone.
This was an amazing opportunity and I am grateful for everyone that I was able to work with. Thank you Possehl Online Solutions and the University of Augsburg for being a part of the program! Thank you to the ICP team, Meade, and my team for being the best people to work with!